Anna Ileby has worked as a professional artist for over 10 years and has a long history painting with Promarkers.
Painting with Promarkers is something that Anna has mastered after many years of practice. In this step by step guide, Anna will guide you, how to create personalized Christmas cards using Promarkers.
Hi Anna! Who are you?
I'm 37 years old, mother of two little boys, and I have been working as an artist for ten years. I decided early on that I wanted to be an artist, so when I was nine years old, I took in my first drawing course. I have always been very goal-oriented when it comes to my work - artist or nothing!
What inspires your artistry?
Partly Instagram, but I also take a lot of photos when I'm out. I secretly take pictures of people I pass and my surroundings. Then I collect all the pictures in a folder on the computer so I can pick and be inspired when it's time to start a new painting or drawing.


What materials do you use in your creation?
When I started art school, I used cheap paints that I bought at the "art department" in regular stores. But those colours are really bad in the long run, they fade over time. So it is definitely worth spending a little extra money on really good materials, that are light resistant and will last for a long time.

I have a long history with my Promarkers and it is the medium I feel most comfortable with. After many years of use, I know exactly how they behave and mix. I sincerely love my hundreds of Promarkers!

I like to use a lot of diffrent shades and colors when I create. Not three different browns, I want ten different ones. I think Winsor & Newton are phenomenal at this, both in their oil paints and in Promarkers. The color will be exactly what the tube or pen shows, so if it is light beige, it will be light beige and not pink. Very important!
How has your work developed in recent years?
Incredibly much I would say! I started painting again after a ten year break and it's so much fun. I'm really into oil paint right now. I also stopped drawing portraits to customers last year, which gave my own creativity a big boost: when the requirements were lowered, it was easier to dare to try new materials and techniques.
Do you have any good advice for other artists?
You don't have to show everything you create. Paint secretly, practice, throw and start over. Dare to try new things! And don't put too much preasure on yourself by thinking everyone will see what you create. I have a lot of unfinished, ugly stuff that I never show to anyone.

Dare to charge for your work! And create art that YOU want to create, not what others want to see. It will be better for your creativity and feel less like a production. Paint with the heart, not with the brain.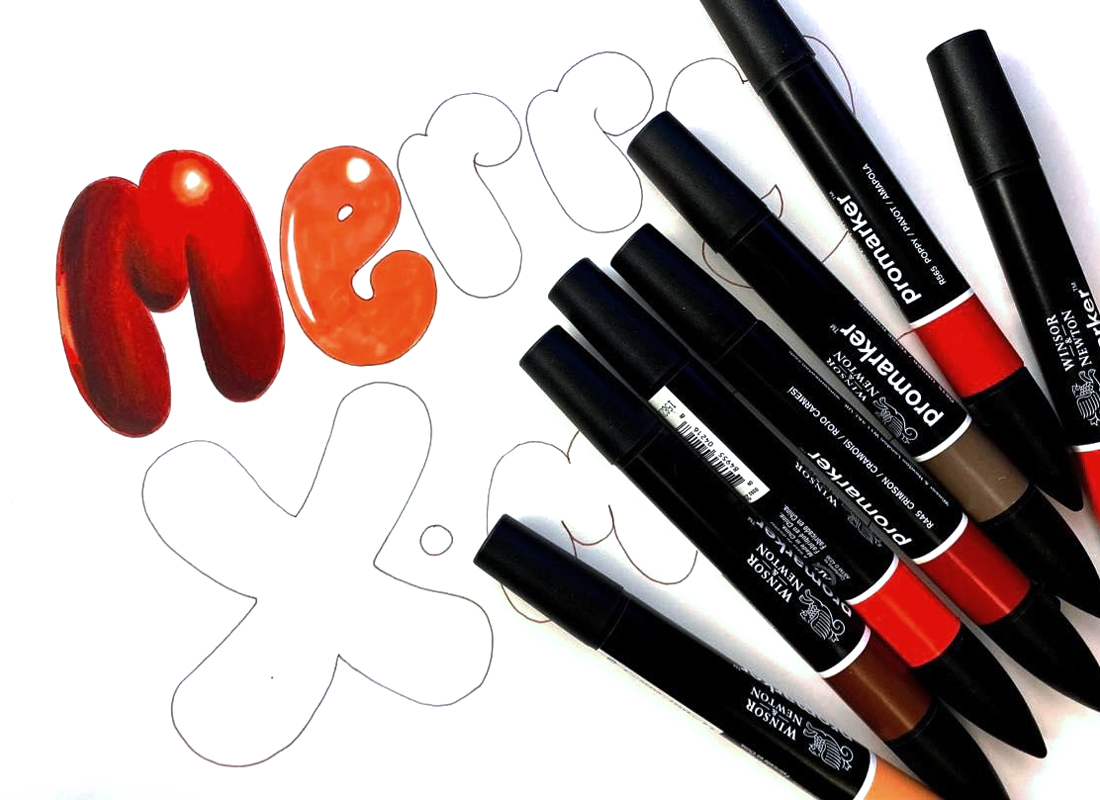 Step 1
Begin with the light shade and leave white where the glitter should be. Keep in mind that the glitter ends up in about the same place on all letters.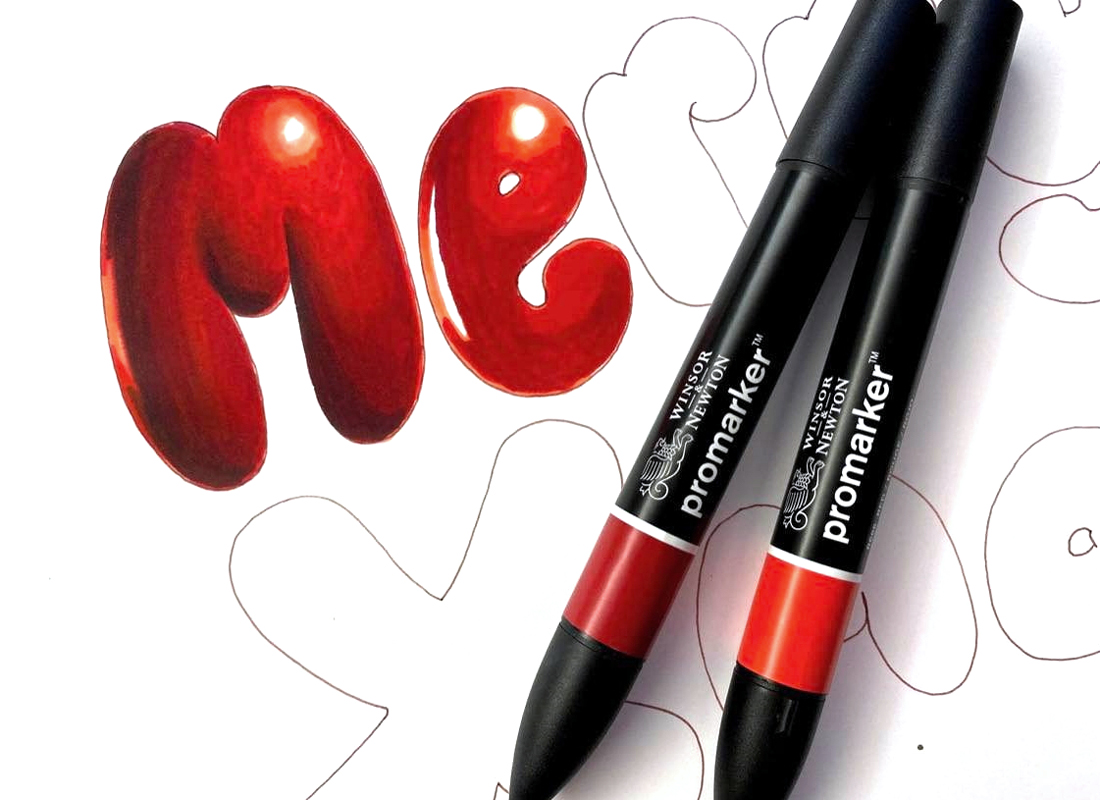 Step 2
Choose a darker shade of red to create shade. Paint over with the light shade again so the colors flow together and there are no sharp edges.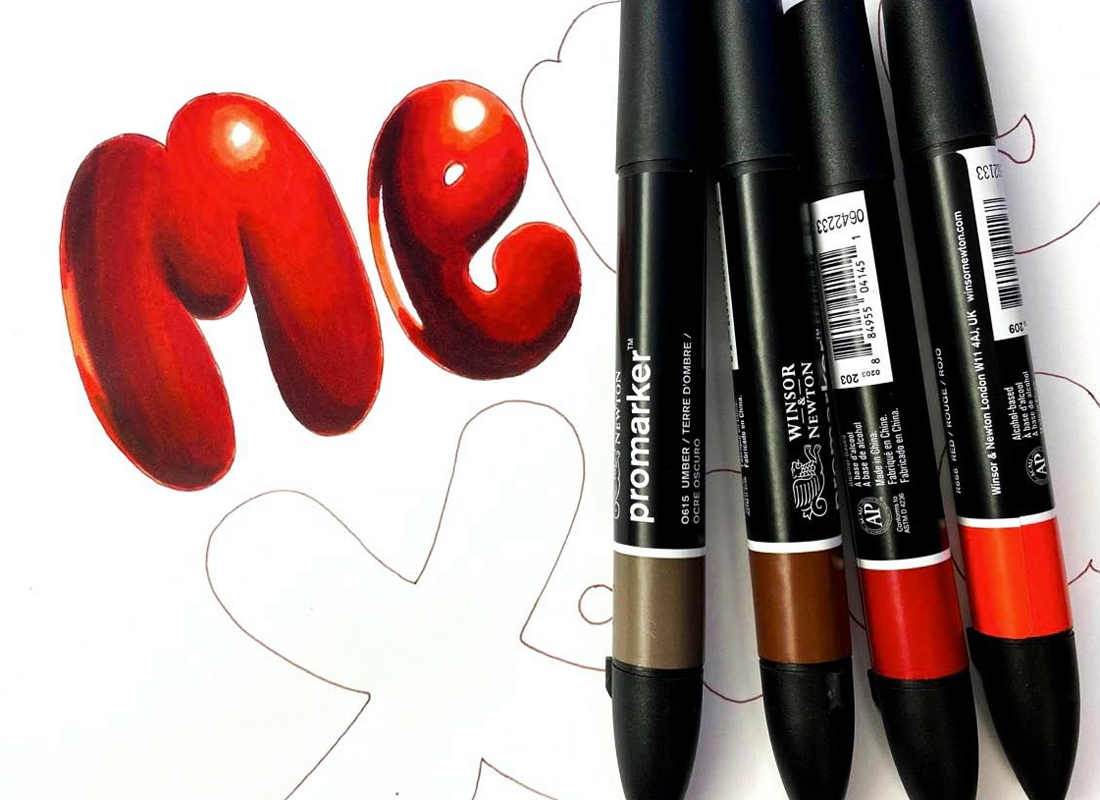 Step 3
Shade again with even a darker shade and let it flow together in the same way as before. Choose brown or grey for the shadows rather than black, which is too hard.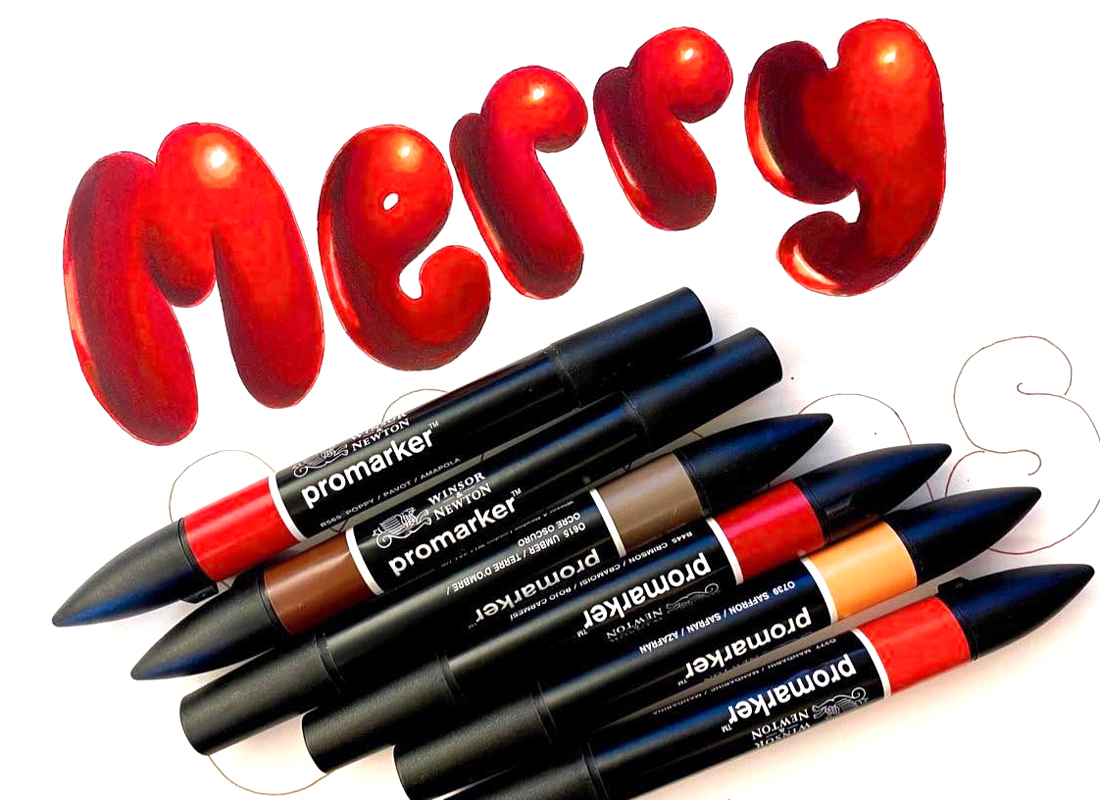 Step 4
Do the same thing with all the letters. I have used these six shades, but try with the color you prefer.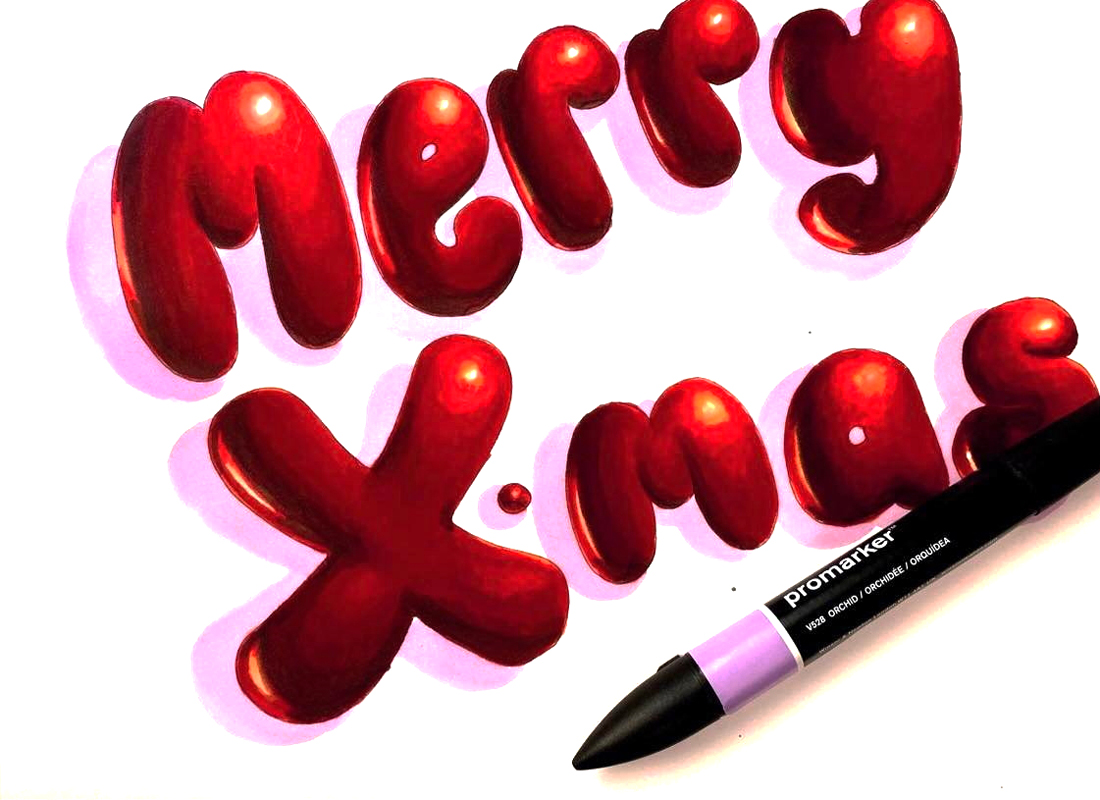 Step 5
Add a shadow behind the letters in order to highlight them.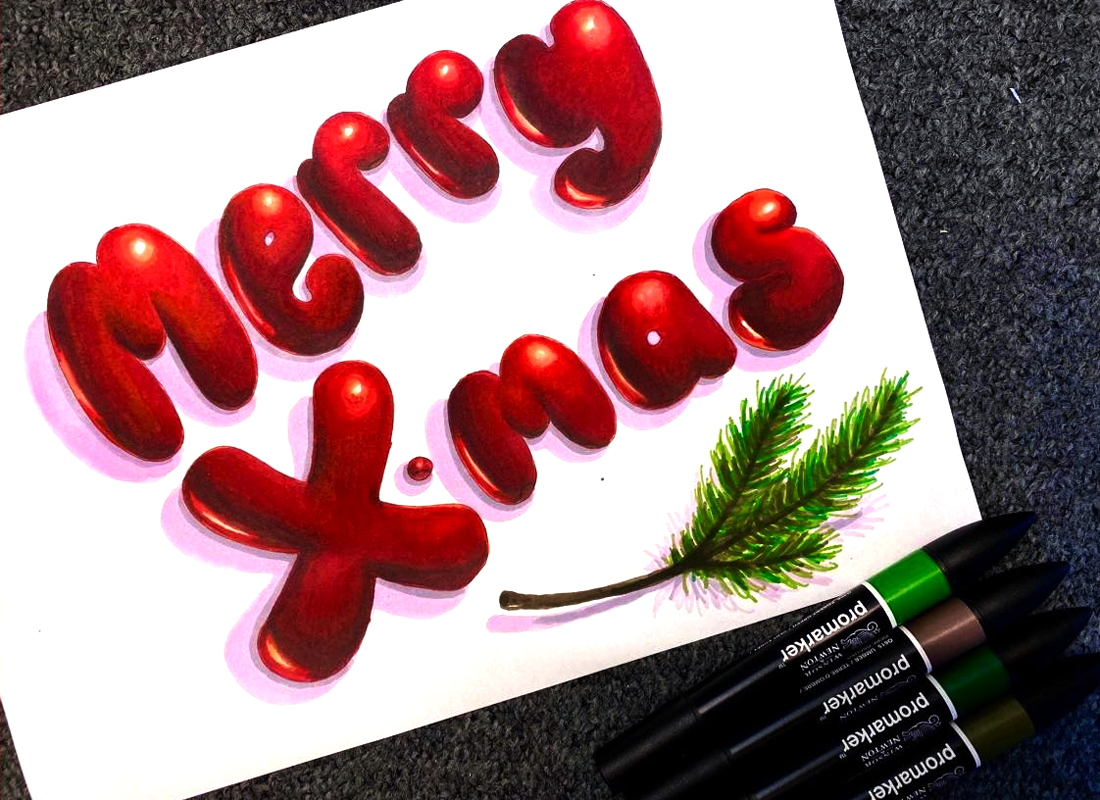 Step 6
I added a fir twig to reinforce the Christmas feeling. Finish by creating a thicker black contour around the letters.