Lise, or more famously known as Ink & Lise, was 42 years old when she got into drawing letters. Today she is a lettering artist and gets to live out her dream as a full-time job.
Lise is convinced that you don't have to be talented or have a great handwriting to become good at lettering, instead you get a long way with practice and inspiration. Take a look at Lise's best advice on how to get started as a beginner, what her main sources of inspiration are, and also how to find energy during uninspired days.

This summer, Lise will explore new products and techniques, using a wide range of Winsor and Newton products that she has never tried before. Follow Lises journey on Instagram (@inkandlise) to challenge your own creativity. Getting out of your comfort zone is a fantastic way to evolve your creativity. So let's start by getting to know Lise a little better.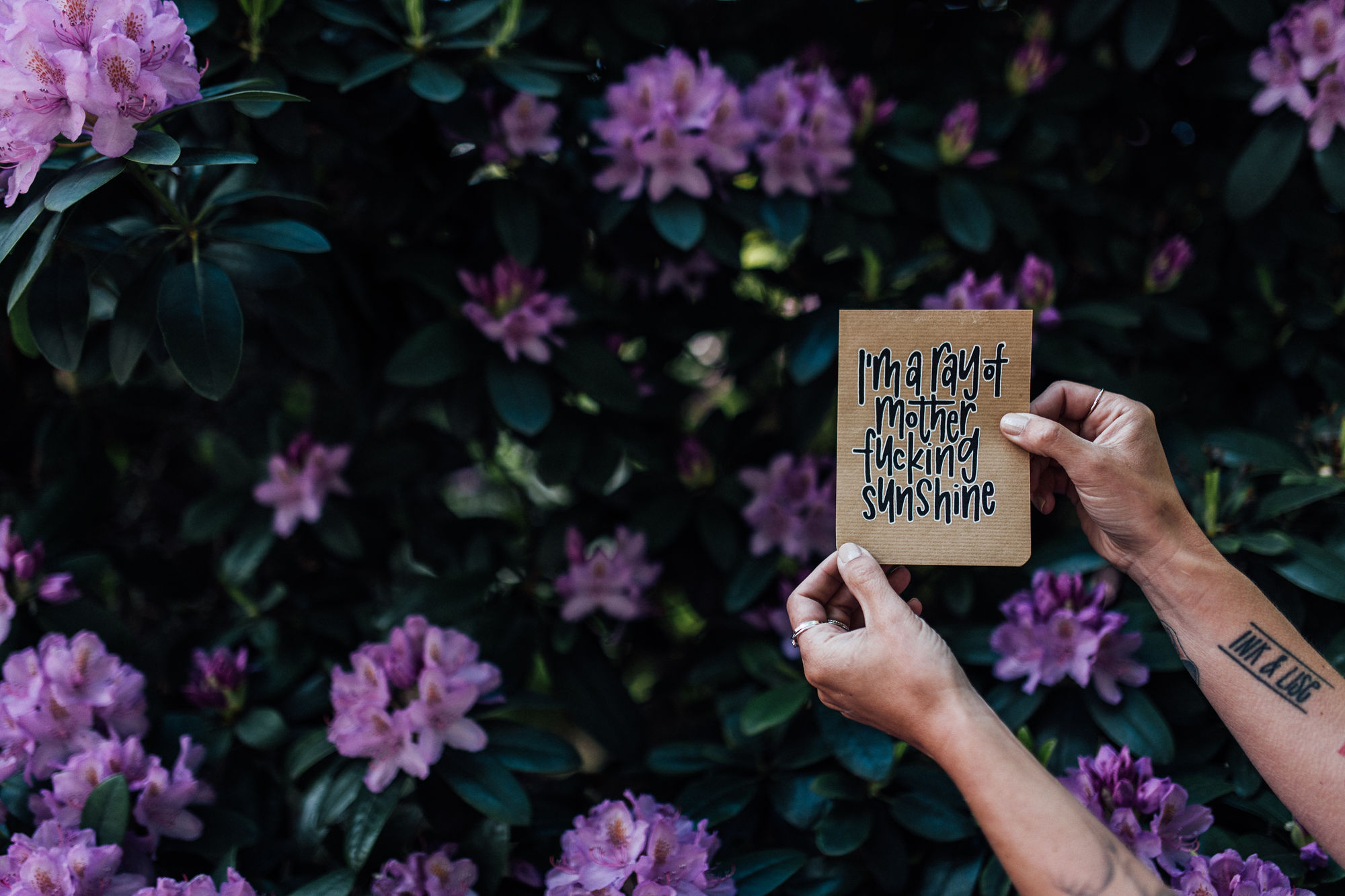 What made you start with lettering?
I found a brush pen in a box at home that I had gotten as a gift but didn't know how to use. I googled and found out what pen it was, and really cool videos on how to use it. I was 42 back then and hadn't done anything creative in my life since I was about 12, not work related nor in my spare time. I got enchanted by the joy of creating and soon I understood that you don't need to be talented, that it was all about practice. I trained my muscle memory while I was more and more fascinated by what you could do with letters.
Do you need to have nice handwriting to be good at lettering? Do you need to have nice handwriting to be good at lettering?
Nope. I had ugly handwriting and I still have; it's still unreadable because I haven't practised to change that. Drawing letters comes from another part of my brain.
Which tools can you not live without?
I use brush pens and fineliners every day. Promarker Watercolour has a great tip which I think many lettering enthusiasts haven't discovered. I also really like to work with ink and watercolours. To see pigments being absorbed by the paper fibres never gets old!
How do you get new energy when you lack inspiration?
I work from home and have the privilege to adapt my workday after my needs. I spend a lot of time out in nature, by the beach or in the woods. I take at least one long walk per day. When I am outside my brain is filled with ideas and inspiration, and the body gets some much-needed exercise as well. I have organised my workday in a way that leaves time for me to rest which makes me more creative. My personal business idea is to work as little as possible, and that requires me to be quite disciplined and efficient when I do work.
How do you find inspiration for creating fonts?
Thankfully it's super easy because our world is full of letters. Signs, logotypes, ads, and packaging – you can find infinite amounts of letterforms there. Or why not take a trip to your local library. Book covers are treasures!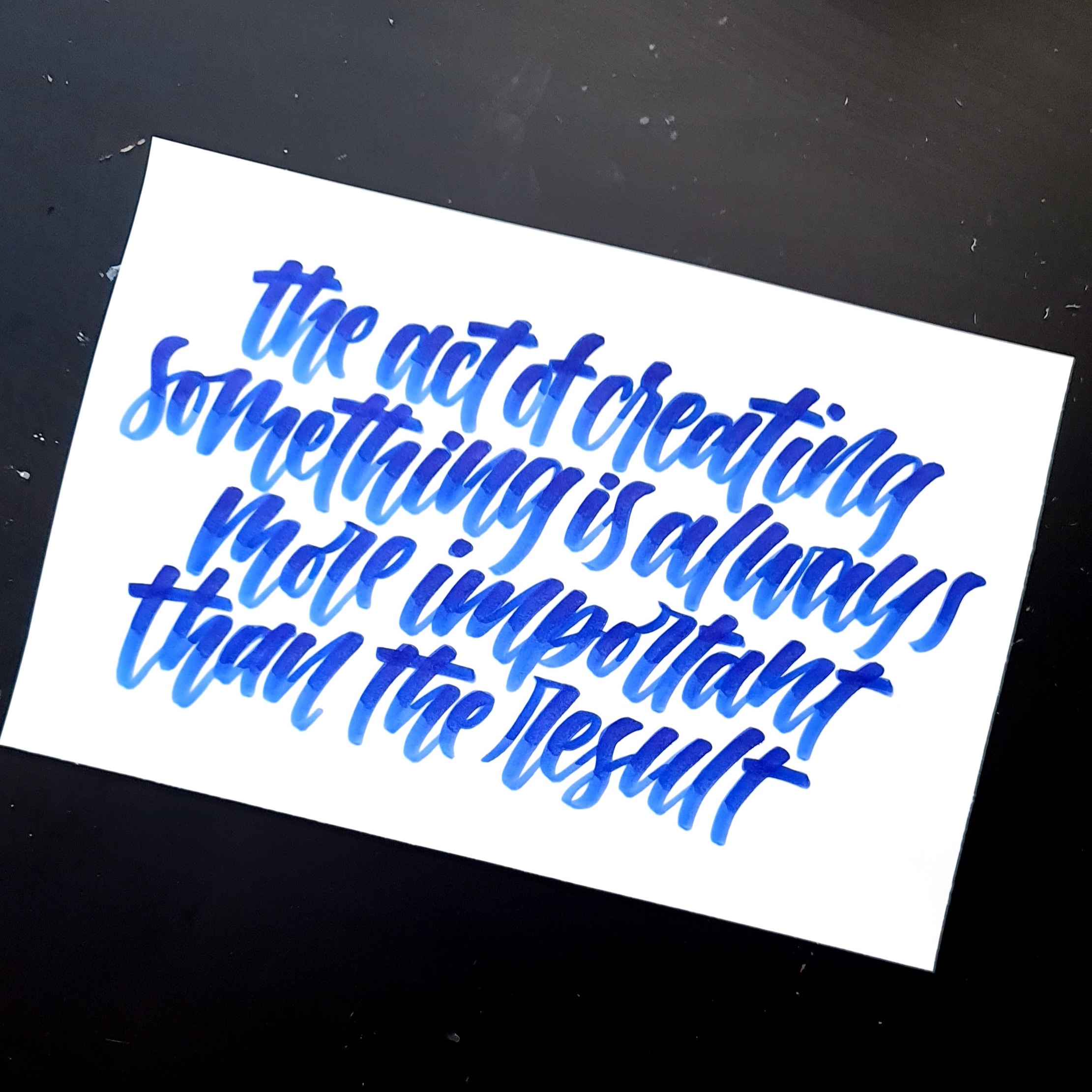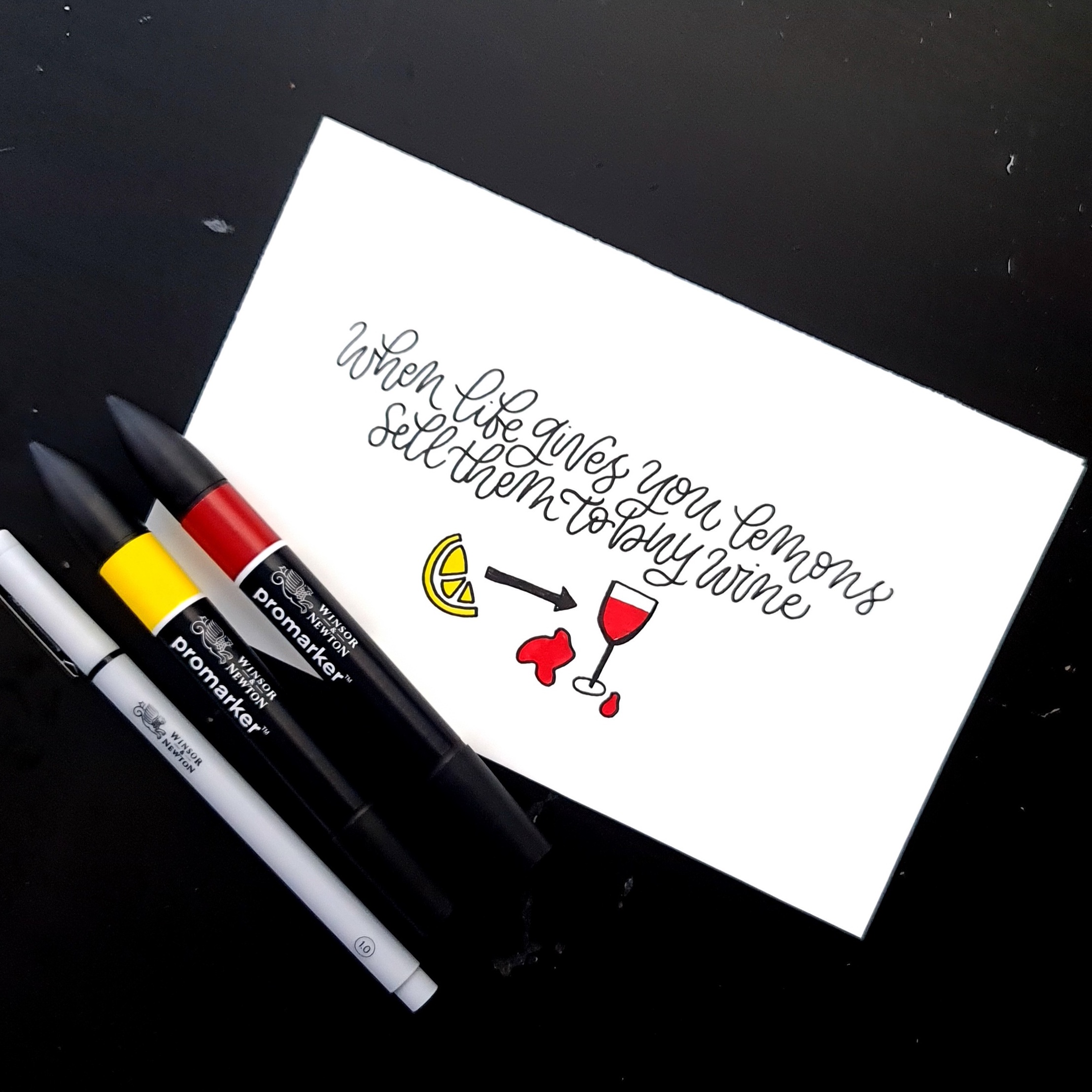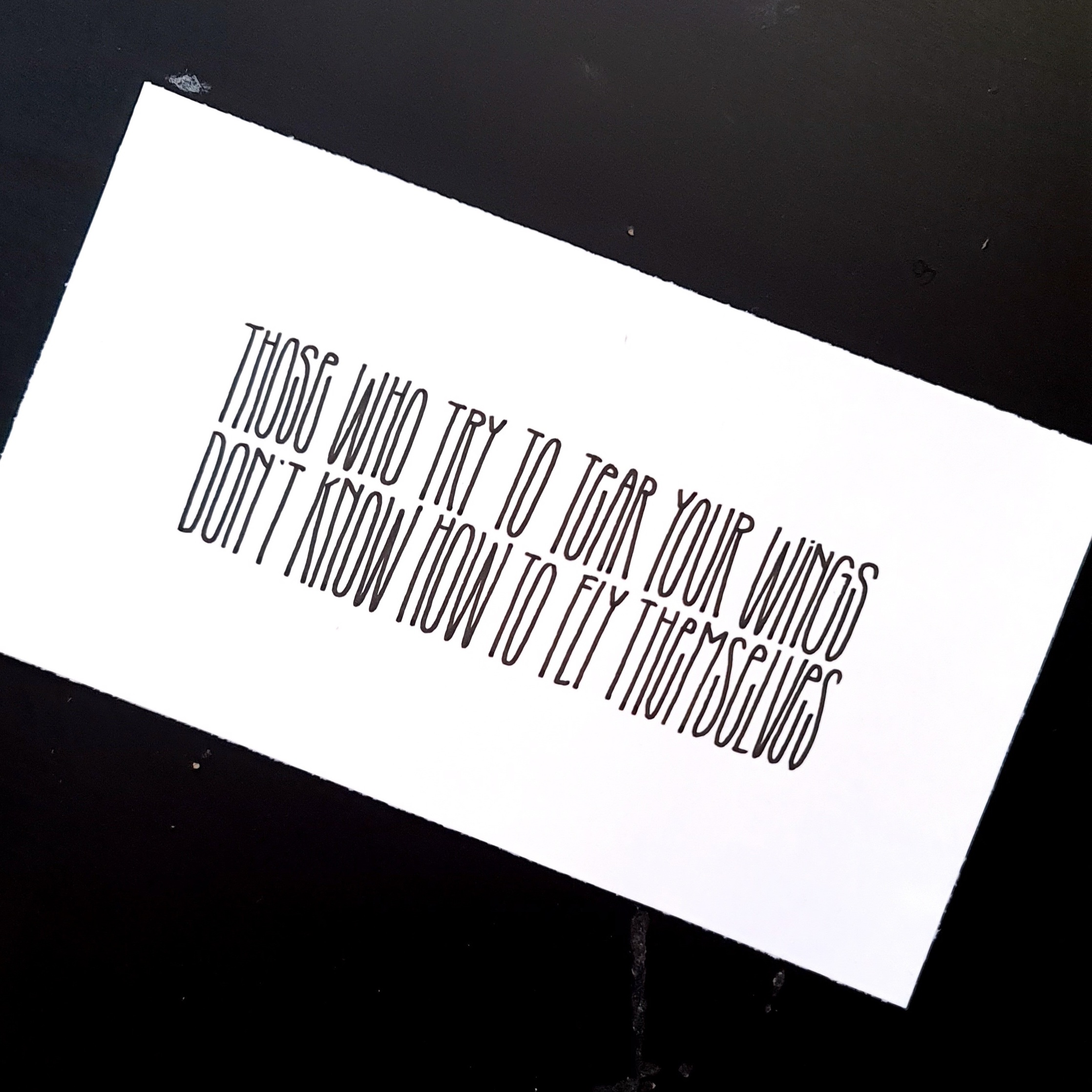 3 tips on how to get started as a beginner
Know that you don't have to be talented or a "creative person" to create cool letters. It's all about repeating what you have learnt enough times, then it's in your muscle memory. Like riding a bike, kind of.


Of course there's a lot of inspiration in social media, but you can easily get stuck by watching other people draw. Even though it's fun, it won't help your muscle memory. You will learn by doing! Find a tutorial or a practice sheet to start somewhere and ignore all thoughts that compare your work with others. It's no use to compare your beginning to someone else's middle or end.


The focus can easily switch to materials, but don't forget that nice letters don't create themselves just because you have an expensive pen. You can write beautiful letters with a simple ballpoint pen on an envelope. To get started you can get a fineliner (felt-tip pen with a fine tip), a brush pen and a paper pad with smooth paper. When you have been doing lettering for a while you can start looking at watercolours as well, they are a lot of fun.
3 tips on how to master the artform
First you must learn the basics. Take a course, get a practice sheet or tutorial, and learn an alphabet – and do what you have learnt repeatedly until you have fully mastered it. It's easy to get stuck if you want to learn everything at once. Learn the basics and preferably draw often and a little at a time, rather than the opposite.


Copy others. Don't be afraid to be a copycat, to imitate others is a perfect way of learning and expanding your own capacity.


Challenge yourself. Don't get trapped in the comfort zone even if it's comfortable and safe to write the same style that you always have. Eventually you will grow tired of it. You can try to learn a style that's quite different from your own, or something entirely different. Graffiti, sign painting or painting abstract acrylic art. There are so many fun things to try, and you will learn things that you can use in your lettering as well, I promise.