Illustrator Julia Szulc teaches you the tips and tricks for how to create depth and texture with leads.
Nature is a never-ending source of inspiration for many. With its countless shapes and exciting textures, like pieces of wood, mushrooms, flowers, feathers, and animals, nature is nothing less of a goldmine for the artworld. Would you like to learn how to capture the softness in a deer's fur and the texture in a mushroom with your lead pencil? Illustrator Julia Szulc shows her magnificent illustrations and shares her tips for how to create depth and texture.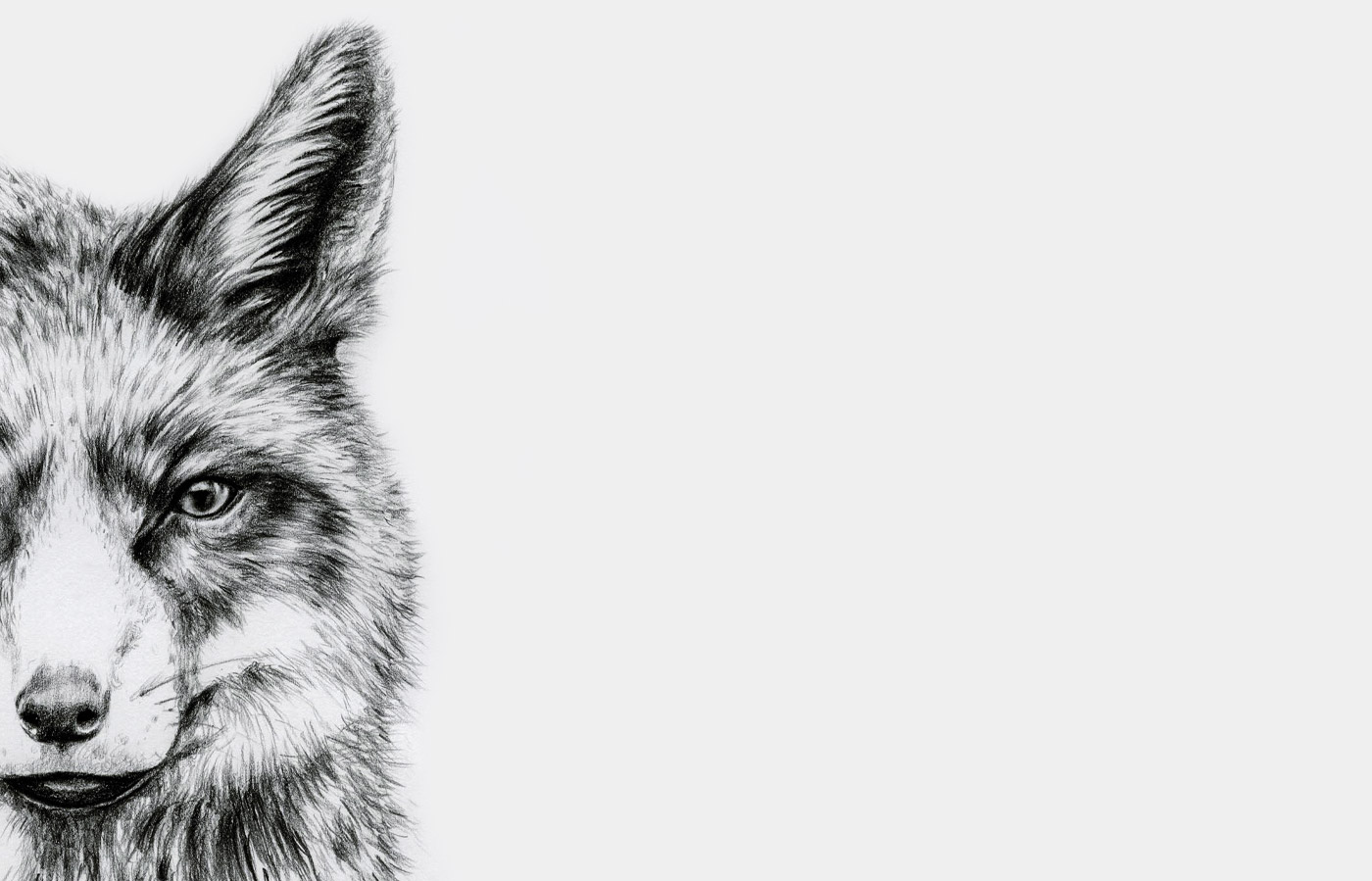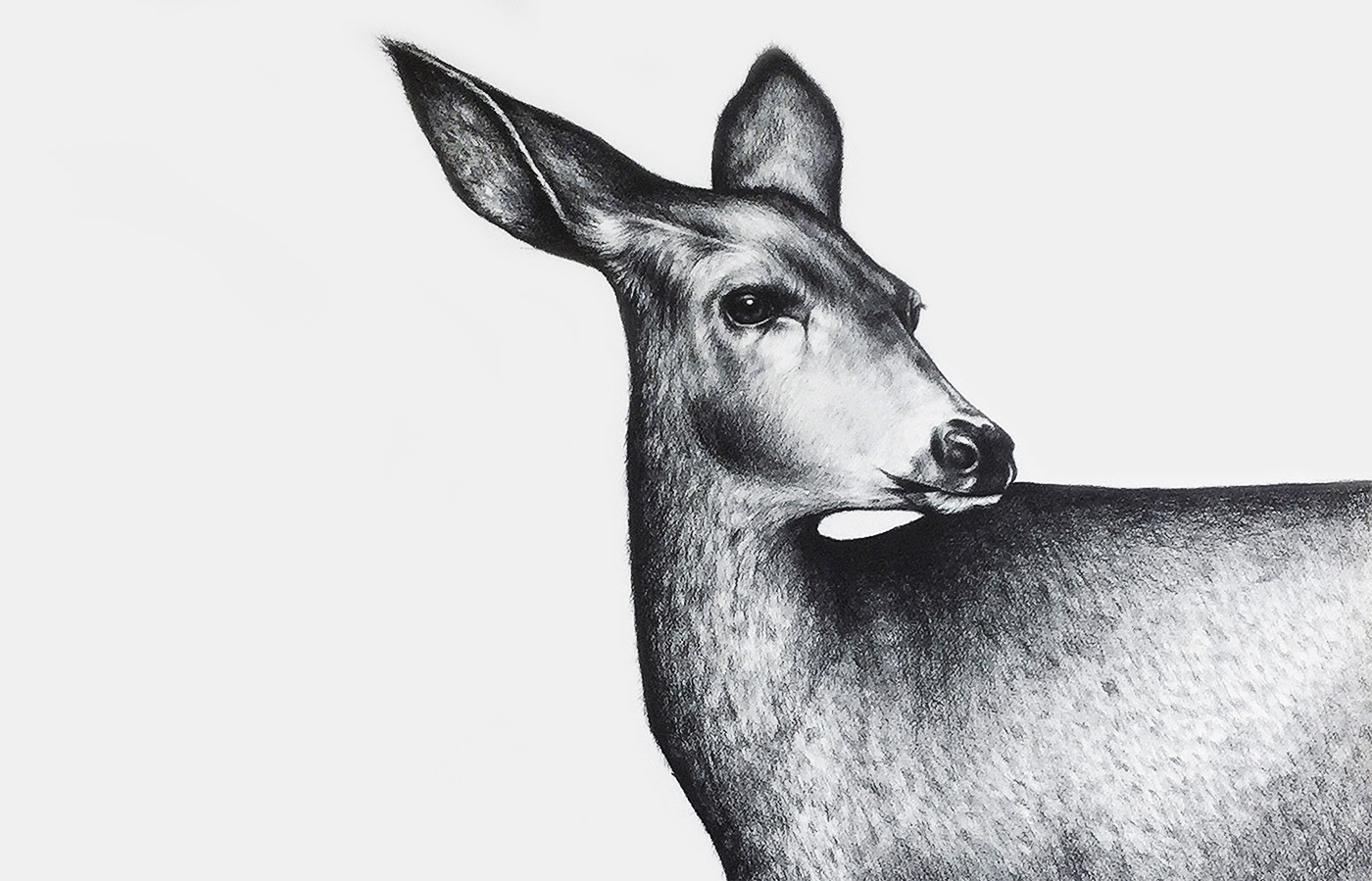 Julia, where do you find your inspiration?
Nature is where I will find most inspiration. I used to go on vacation to the Polish mountains when I was a child, and that environment has had a great influence on my aesthetics. Animals are a favourite motive of mine and you will find them in most of my work. I do also like to collect different objects from nature, like pieces of wood, mushrooms, flowers, and feathers which I later incorporate in my illustrations in different ways. I think that there is something mystical and beautiful in nature's own shapes and textures.
What pencils do you use when you draw?
Mostly, I draw with a PILOT super grip 0,5. The hand gets used to a certain type of pencil easily, so this specific one I have been using for several years. When it comes to softness, I use nibs of either 2B or 4B. I think that those two are the easiest to use. My favourite brand for leads in a mechanical pencil is without a doubt Faber Castell. If I draw with a regular lead pencil, I use even softer nibs, like 6B, but when it comes to leads in a mechanical pencil, 6B is too soft for me.
Can you describe your process?
Once I have decided on a motive, I outline the contours. Thereafter I draw a thin layer of lead, where the darker areas are incorporated into the image. After that I carefully add layer after layer of lead. Really, it is this layer after layer technique that will get you that depth and correct feel of texture. The fine fluctuations of the shadows in the object, for example. On the other hand, it can be hard to know when to stop. It is just as important not to shade the lighter areas too much, so that you do not lose the contrast and the illustration feels flat all of a sudden.
What has helped you advance?
What has helped me advance is that I am pretty stubborn when it comes to sketching. I can decide on a specific motive or an object even though I find it very difficult. It is in those specific cases, when it is difficult and you meet hurdle after hurdle, that you will learn a new solution and advance to become an even better artist.
Other tips
A good tool to create soft transitions in the shading is to use a stump. I keep them in several sizes. It is very good to use when you draw an animal's fur, to get that fluffy feeling in the texture, for example.
Julia Szulc
Photo: The photographer taking this picture of Julia in her studio is called Johan Sundell. The three images further down on the page are called 'Fusion' and is a collaboration with photographer Isabell N Wedin for Ikea.